About the Hartford Jazz Society

The Hartford Jazz Society enjoys a history as rich as it is diverse. Founded in 1960 by dedicated JAZZ aficionados, it is the oldest continuously operating jazz society in the country. For over 40 years, the all-volunteer Society has never wavered from its founders' goals: to improve JAZZ as America's gift to the music world, and to foster in each succeeding generation an appreciation and love for JAZZ in all its many forms.
The purpose of "HJS History" is to acquaint current and prospective members and supporters with what the Jazz Society was like during its formative years — who its principal players were, what their activities were, and how HJS evolved from those beginnings. Fortunately, much of this story is documented in 100+ of the Society's earliest newsletters, in press reports, and in other archival materials, including rare recordings of little-known jam sessions by noted musicians of the times. We thank Art Fine, a founder and first President of HJS, for having meticulously preserved these materials, as well as for sharing his own direct knowledge of what happened in those times. We hope you find this "story" informative. It is part of the larger story of the history of jazz in Hartford, a story that goes back much farther than 1960 and that also deserves to be told in a comprehensive way.
Sponsors
The Hartford Jazz Society would like to thank the following sponsors for their ongoing generosity and support.

The Evelyn W. Preston Memorial Trust Fund is a perpetual trust established to fund FREE PUBLIC BAND AND ORCHESTRAL CONCERTS in parks and other public places for the general public in the City of Hartford.

For 140 years, Prudential Financial has helped individual and institutional customers grow and protect their wealth. We are known for delivering on our promises to our customers, and are recognized as a trusted brand and one of the world's most admired companies. For more information go to www.prudential.com.
The Edward C. and Ann T. Roberts Foundation is a private, special purpose foundation founded in 1964. In accordance with its founders' wishes, the foundation is dedicated to supporting and encouraging excellence in the arts throughout Connecticut's Capital Region.
The J. Walton Bissel Foundation focuses its grantmaking on higher and secondary education, hospitals, youth agencies, care of the elderly, aid to the blind, and encouragement of the arts. Organizations in Connecticut, Massachusetts, New Hampshire, and Vermont are eligible to apply.

The Ensworth Charitable Foundation was established in 1948 to support and promote educational, cultural, human services, religious, and health, art and cultural programs care programming for underserved populations. Grants will be for activities primarily conducted in Hartford and the contiguous neighboring communities.
The Greater Hartford Arts Council was formed in 1971 by the corporate community of Hartford, Connecticut to support the growing non-profit arts and cultural sector with operating support grants to the five largest community institutions: the museum, the ballet, the opera, the symphony and the theatre company. Since then, the Arts Council has grown significantly to support more than 150 arts, heritage and cultural organizations across a 34-town region in central Connecticut, providing grants, programs and services designed to leverage the arts to strengthen communities, drive the economy and improve the quality of life of 1.2 million residents.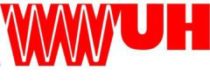 Located on the campus of the University of Hartford, WWUH was the the first college station in New England to broadcast in stereo and one of the first to broadcast 24-hours a day. WWUH continues today to offer the community different types of music, from jazz to soul, in a noncommercial environment, to provide the University of Hartford a voice, and to act as a training ground for future broadcasters.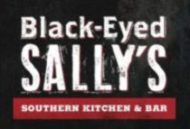 Black-Eyed Sally's barbecue restaurant is a local favorite Hartford, Connecticut Downtown landmark, built in an historic 100-year-old brick building with pressed tin walls and time-worn wood floors, and is full of southern folk art and blues memorabilia. Over the years, we have built a national reputation for bringing in the best artists on the music scene. We are Hartford's home of the best Barbecue food, Jazz, Blues, Rock & Roots music.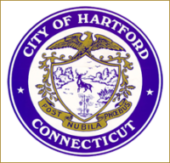 Founded in 1635, Hartford is among the oldest cities in the United States. It is the capital of the U.S. state of Connecticut and the historic seat of Hartford County until Connecticut disbanded county government in 1960. As of the 2010 Census, Hartford's population was 124,775,[1] making it Connecticut's fourth-largest city after the coastal cities of Bridgeport, New Haven, and Stamford. To recount the words of one of Hartford's most famous residents, Mark Twain, "Of all the beautiful towns it has been my fortune to see this is the chief."