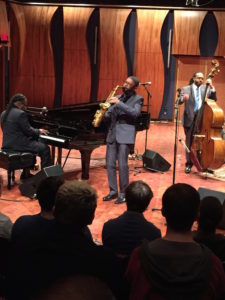 The HJS Jazz Calendar lists live jazz events taking place in Connecticut, primarily the Greater Hartford area, as well as central Massachusetts, and jazz festivals in nearby states. Send new listings, corrections and comments to JazzInCT@yahoo.com. When submitting listings, please submit them using the format below, and include relevant links. Listings should be submitted at least two weeks before the event.
sample:
Tuesday, July 1, 2017 – 8pm – $ticket price(s)
Name Of Group (bold)
Venue Name – street address – city – phone number
A narrative description describing the music, the musicians and their instruments, and the venue.